Is your WordPress Website running slow? It could be impacting your business.
Having a slow website in 2019 is terrible for business and can drive your visitors to the competition.
Our Fast WordPress Hosting improves not only the front end speeds but the back end as well. Meaning not just your customer's experience is better, but yours is too!
A fast website can bring major benefits to your business!
Why not experience Super Fast WordPress Hosting?
Fast WordPress Hosting
From £15 / Month
For New or Local Businesses
Up to 10,000 Visitors/Month
Improved Page Speed
Free WordPress Migration
Domain Name Included
SSL Certificate Included
Backup Included
DNS Management
24/7 Monitoring
15GB of Disk Storage
Fast WordPress Hosting Plus
From £30 /Month
For Established Businesses
Up to 30,000 Visitors/Month
Improved Page Speed
Free WordPress Migration
Domain Name Included
SSL Certificate Included
Backup Included
DNS Management
24/7 Monitoring
25GB of Disk Storage
Why Our Fast WordPress Hosting?
Super Fast WordPress
Dramatically boost the speed of your WordPress site and then enjoy the benefits!
Super Fast WordPress
We're dedicated to making your web hosting for WordPress much faster! See a major improvement!
We Saw 10x Faster Speeds!
We're big believers of 'practice what you preach'. Our results took even us by surprise!
We Saw 10x Faster Speeds!
Using our own service showed us a huge improvement in our WordPress performance. See for yourself!
Free Managed Migration
Don't even worry about how to move your website - we'll do the migration for you! So sit back and relax!
Free Managed Migration
We want moving your website to be as stress-free as possible for you! So we'll get out expert staff to do it for you!
Why You Need a Fast WordPress
Get the most out of your WordPress by improving the speed! See what benefits this brings to your website!
Why You Need a Fast WordPress
Increasing your website's speed by only 1 second can increase revenue by up to 7%. See how else it can benefit you...
Keep Your WordPress Secure
One of our main priorities is to keep your website secure! So included with our hosting is a SSL and PHP.
Keep Your WordPress Secure
Relax knowing your website is secure. We include a SSL and the latest version of PHP!
Great Support
You can expect all the support you'll need for migrating your WordPress and making sure it's running correctly!
Great Support
Our staff are experts and provide managed hosting for your WordPress. We'll help however we can!
What Do I Need to Speed Up My Website?
Thinking about speeding up your WordPress? The table to the left shows what you need to have to get started!
We're Here to Help
If you need any help finding the information for any of these, don't hesitate to ask us! We'll do our best to help and point you in the right direction!
Not Your Average SSD's...
We offer High Availability Web Hosting!
We use something called 'Ceph' storage along with SSD storage. The easiest way to explain is that it's a cluster of storage nodes that allow for advanced network management. Part of this infrastructure is something we use called 'InfiniBand' a network link that allows us to make use of a 40 Gbit link.
Making use of our hosting that uses this infrastructure essentially will result in a MUCH faster WordPress site. Sounds good right?
From the very first contact I had with HA Hosting, I felt the company took its levels of customer service very seriously and went way beyond event my wildest expectations, nothing has ever been too much trouble.
We needed a very specific kind of streaming server for a valued client, and HA Hosting went above and beyond the call of duty to help us figure out the new and challenging technical requirements for the server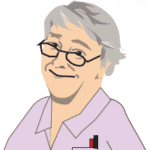 We have a hard working and dedicated technical team who are here to make sure your experience with us runs as smooth as possible. They work with Virtual Private Servers everyday (the technology our WordPress Hosting is based on) and as such have the expertise and experience to help with any issue, so don't be afraid to ask for help!
When it comes to initially using your Hosting and migrating your WordPress site, our tech team of experts will be on hand should you require any assistance!
Our Sheffield Data Centre
Web hosting from Sheffield!
We have our own N+1 data centre in Sheffield, not too far from Sheffield City Centre. From here we provide businesses of all sizes in Sheffield and South Yorkshire with high quality, reasonably priced and professionally managed Colo, VPS, Online Backup and Web Hosting.
You can check out the specifications of our Data Centre as well as where you can find us and what else we can do for you here.
Are you ready to speed up your website?
I'm ready to speed up my WordPress!
Need some help? Talk to us.
Not What You're Looking For? How About These...
Cloud Backup at HA Hosting
Looking to secure your data? Go to our cloud backup page and see how we can help keep your data safe!
What is Colo?
Want something with a little less commitment than Colo? Online Backup could be for you!
VPS vs Containers
What's the difference? Read our blog article going over the differences and which one you should use!
VPS vs Dedicated VPS
Click here to go the the blog we made comparing the two types of Virtual Private Servers.
Get in Touch!
Have a burning question you couldn't find an answer to? Or maybe you want a chat about how we can help?
Get in Touch!
Whatever it is, feel free to get in touch with us via email or phone and we'll do our best to help however we can!